Indication: LYBALVI® is used in adults to treat manic or mixed episodes that happen with bipolar 1 disorder, either alone for short-term (acute) or maintenance treatment or in combination with valproate or lithium.
Downloadable resources
We're here to support you on your journey. Whether you are using telehealth services or seeing your doctor in person, the downloadable resources below can help you as you start taking LYBALVI and as you talk to your doctor at your next appointment.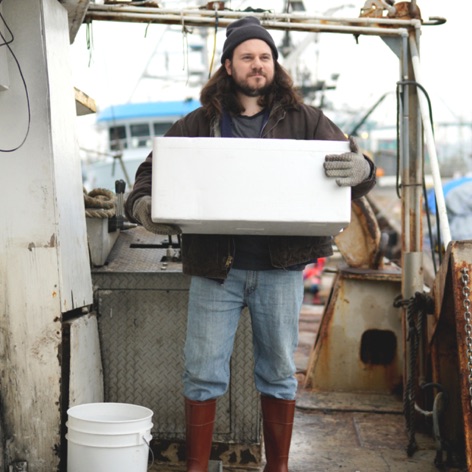 Actor portrayal.
Actor portrayal.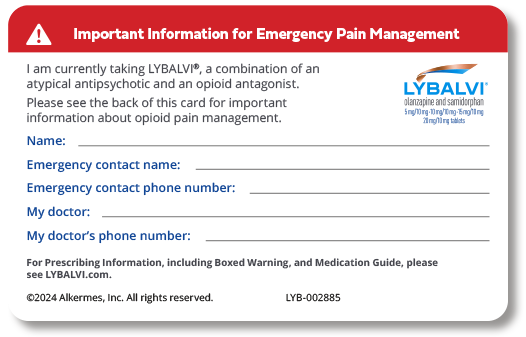 For illustrative purposes only.
Patient Safety Card
One of the medicines in LYBALVI (samidorphan) can cause opioid withdrawal that may be severe and cause hospitalization in people who are physically dependent on opioids. It can also increase your chance of having an opioid overdose that can cause death if you take opioids during treatment or within 5 days after stopping treatment with LYBALVI.
Always carry the Patient Safety Card with you while being treated with LYBALVI. This card is intended to inform healthcare providers that you are taking LYBALVI, so it's important to show it when you visit a doctor or go to the emergency room for treatment.
Download Patient Safety Card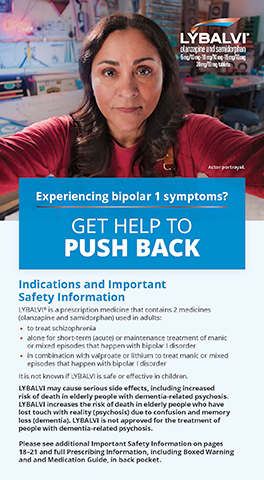 Brochure
LYBALVI may help you push back against your bipolar 1. This brochure offers information and resources to help you learn about LYBALVI.
Download Brochure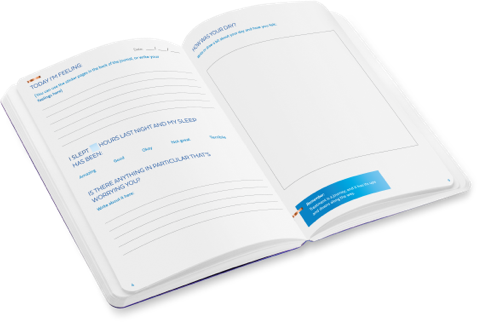 Journal
Mental health professionals and people living with mental illness report that keeping a journal may help manage mental health. This journal can help you record information that can be shared with your doctor.
Download Journal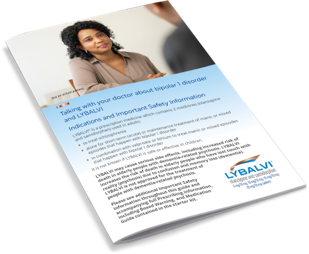 Discussion Guide
This guide may help you prepare for conversations with your doctor about LYBALVI at your next appointment.
Download Guide
LYBALVI
(olanzapine and samidorphan)

Patient Starter Kit
If you did not receive one with your prescription, ask your doctor about the LYBALVI Patient Starter Kit that includes a brochure, journal, patient safety card, and discussion guide.